This post presents a quick overview of everyday events on 5th and 6th February 2022, in GK one-liners format to help you prepare for the upcoming Kerala PSC, UPSC, SSC, Banking, Railways, and other competitive examinations.
---
Current Affairs
February 5-6, 2022


Important Days & Events
February 6
International Day of Zero Tolerance to Female Genital Mutilation

By United Nations.
Theme – Accelerating Investment to End FGM.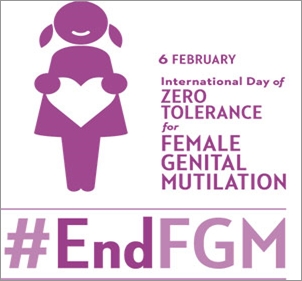 New Appointments
New Governor of Norway central bank – Jens Stoltenberg (Secretary General of NATO).

NATO – North Atlantic Treaty Organization

Established – 1949 April 4 (Washington D.C, USA)
Headquarters – Brussels (Belgium).

New CMD of Shipping Corporation of India – Captain Binesh Kumar Tyagi.


National & International
Name the multifaceted campaign relaunched in the United States to increase cancer prevention, screening, and research

,

with the objective of lowering cancer deaths by half over the next 25 years – Cancer Moonshot.
Who is the world's longest-reigning living monarch? Queen Elizabeth II.

Britain's first monarch to rule for 70 years.

Which country has chosen to phase out commercial whale hunting beginning in 2024, as demand for whale meat declines? Iceland.
Which single-dose vaccine was granted emergency use permission in the country by the Drugs Controller General of India (DCGI)? Sputnik Light (Russia).

Head of Drugs Controller General of India – Dr. V. G. Somani.

Name the country which tops the '

Salesforce Global Digital Skills Index, 2022

' – India.

CEO of Salesforce India – Arundhati Bhattacharya.

Where will India's first bullet train station be located in order to be ready for the impending bullet train in 2026? Surat.

The first bullet train will run between Surat and Bilimora.

What did the collaborative effort of scientists from DT, ARCI, CSIR-CCMB, and a private enterprise produce in an attempt to combat Covid 19? A self-disinfecting copper-based nanoparticle-coated antiviral face mask.

DST – Department of Science and Technology.
ARCI – Advanced Research Centre for Powder Metallurgy and New Materials.

In 2007, which department under Govt. of India launched the Nano Mission? Department of Science and Technology.
What is the name of Rahul Gandhi's welfare plan for landless labourers in Chhattisgarh? Rajiv Gandhi Grameen Bhumiheen Krishi Mazdoor Nyay Yojana.
G. Kishan Reddy, Union Culture and Tourism Minister informed Rajya Sabha on Thursday that the ministry of tourism plans to add a historical monument in the Centre's Ramayana Circuit of Swadesh Darshan scheme. What is its name? Punaura Dham.
Where is Punaura Dham, which is thought to be the birthplace of Goddess Sita located? Bihar.
Kerala
Mango City of Kerala – Muthalamada.
Name the four popular organic pesticides developed by ICAR-Central Tuber Crops Research Institute, Thiruvananthapuram – Nanma, Menma, Shreya & Shakti.
The '

e-Sanjeevani

', the telemedicine service was developed by – CDAC (Centre for Development of Advanced Computing).
Popular films directed by the veteran director T.V. Chandran –

Ponthan Mada, Paadam Onnu: Oru Vilapam, Pengalila, Ormakalundayirikkanam, Alicinte Anveshanam, Mangamma, Susanna, Kathavasheshan, Bhoomiyude Avakashikal.
Books & Authors
Author of '

The Immortal King Rao

' – Vauhini Vara.
Awards
The prestigious Digital Transformation award, '

DX 2021

' by ) was given to – Karnataka Bank.

CII – Confederation of Indian Industry.

Established – 1895.
Headquarters – New Delhi.
President – T. V. Narendran (MD of Tata Steel).
Sports
Winners of the ICC Under 19 World Cup 2022 – India.

beat England by four wickets.
First team to win ICC Under 19 World Cup for the fifth time.

First Indian to qualify for two events in the same Winter Olympic Games edition – Arif Khan (Alpine skiing).
Name the Sri Lankan fast bowler who announced retirement from international cricket and signed a two-year deal with Derbyshire – Suranga Lakmal.
Obituaries
Who is known as Queen of Melody and Nightingale of India? Lata Mangeshkar.

Awards – Bharat Ratna (2001), Padma Bhushan (1969), Padma Vibhushan (1999), Dada Saheb Phalke Award (1989), Officer of Legion of Honour (2007), Filmfare Lifetime Achievement Award (1993).
First Song – '

Naachu Yaa Gade, Khelu Saari Mani Haus Bhaari

' (Film: Kiti Hasaal', age 13).
First Hindi Song – '

Mata Ek Sapoot Ki Duniya Badal De Tu

' (Marathi film 'Gajaabhaau,' 1943).
First Indian to perform at the Royal Albert Hall, London in 1974.

Which is the only song sung by Lata Mangeshkar in Malayalam? '

Kadali Chenkadali

' (Film: Nellu, 1974).

Songwriter – Salil Chowdhury, Director – Ramu Kariat.

Who was known as the '

Kabir of Karnataka

'? Ibrahim Sutar.

Social worker and Padma Shri award winner (2018).
Rajyotsava award in 1995.

Christos Sartzetakis has passed away at the age of 92 years due to respiratory failure. He served as the President of _____ from 1985 to 1990 – Greece.



Thanks for reading...