This post, written in the manner of Daily GK one-liners, presents a concise summary of everyday events on March 4-5, 2022, to aid you in your preparation for the upcoming Kerala PSC, UPSC, SSC, Banking, Railways, and other competitive examinations.
---
Daily Current Affairs
March 4-5, 2022


March 4
National Security Day.

Rashtriya Suraksha Diwas.
National Security Day was first celebrated in

–

1972.
National Security Advisor (NSA)

–

Ajit Kumar Doval.

National Safety Day.

National Safety Council was established in

– 1966.

Theme

–

Nurture young minds: Develop a safety culture

World Obesity Day.

Theme

–

Everybody Needs to Act.
New Appointments
New CEO of Jet Airways

–

Sanjiv Kapoor.

Brand Ambassador of Bharti AXA Life Insurance

–

Vidya Balan.
New Chairman of Kerala State Minorities Development Finance Corporation

–

Stephen George.
🗞️ National & International
🗞️ National
India's first Dugong Conservation Reserve will be established in

–

Palk Bay (Tamil Nadu).

Which state is the ninth to withdraw general approval to the CBI for investigation? Meghalaya.

Other states

–

Maharashtra, Mizoram, Punjab, Rajasthan, West Bengal, Jharkhand, Chhattisgarh & Kerala.

Herath Festival is celebrated in

–

Jammu & Kashmir.
Which Indian city achieved a Guinness World Record by lighting 11.71 lakh Diyas in ten minutes? Ujjain (Madhya Pradesh).

part of the 'Shiv Jyoti Arpanam Mahotsava' on the occasion of Maha Shivratri.

In which national park was the first reported sighting of an endangered Gharial recorded on the world wildlife day? Kaziranga National Park & Tiger Reserve (Assam).

Gharial

–

Scientific name

–

Ganvialis gangeticus.
listed in Schedule 1 of Wildlife Protection Act, 1972.
listed as critically endangered in the IUCN (International Union for Conservation of Nature) Red List.

Where was the ancient Indian kingdom of Ahom located? Assam (Brahmaputra Valley).

Established by

–

Sukaphaa, a Tai prince from Mong Mao.
President Ram Nath Kovind launched

400th birth anniversary

celebrations of 17th century Ahom general Lachit Borphukan who defeated Aurangzeb's army at the

Battle of Saraighat

in 1671.

Amaravati, the capital of Andhra Pradesh is located on the banks of which river? Krishna.

Formerly known as

–

Dhānyakatakam.
Capital of the 2nd century Satavahana Dynasty.
was also an important Buddhist holy learning site.
Why in news? The Andhra Pradesh High Court has ordered the state government to build and develop Amaravati as the state capital within six months.

On March 4th, the 7th National Conference on Economics and Competition Law was organised by

–

Competition Commission of India.
Which international organisation signed the Host Country Agreement (HCA) with India for the establishment of an ITU Area Office & Innovation Centre in New Delhi? International Telecommunication Union (ITU).

a Geneva based UN organization with 193 countries as its members.

According to the newest report from the UN's Intergovernmental Panel on Climate Change (IPCC) titled '

Climate Change 2022 Impacts, Adaptation, and Vulnerability by Working Group II

,' which Indian states would be badly impacted?Assam, Bihar, Meghalaya, Tripura, Jharkhand, West Bengal & Odisha.

Which statutory public body has gave a notice to the Delhi government about dwindling water bodies? National Human Rights Commission of India.

Formed in

–

2 October 1993.
Headquarters

–

New Delhi.
First Chairman

–

Ranganath Misra.
Current Chairman

–

Arun Kumar Mishra.
Which bank's licence was recently revoked by the RBI? Sarjeraodada Naik Shirala Sahakari Bank (Maharashtra).
To enable the next stage of their digital transformation plan, the RBI collaborated with which company to build an enhanced version of the Cloud-Native Intellect Quantum Core Banking solution? Intellect Design Arena Ltd.

e-Kuber

–

Core Banking Solution of the RBI.
Which ministry was responsible for the Swadesh Darshan Awards? Ministry of Tourism.

Swadesh Darshan Scheme

–

Central Sector Scheme launched in 2014.

Aim

– To develop

theme-based tourist circuits in India.
Fifteen thematic circuits approved under this scheme so far.
sanctioned 76 projects in 31 States / UTs for more than Rs.5500 Crore.

Which scheme was awarded the

Special Jury Award

at the 9th Edition of FICCI Water Awards and 7th India Industry Water Conclave? National Mission for Clean Ganga (NMCG).

Launched in

–

June 2014.
Objective

–

Conservation & rejuvenation of Ganga.
Director General

–

G. Asok Kumar.
Which ministry launched the scheme Swachh Survekshan 2022? Ministry of Housing & Urban Affairs.

an annual survey of cleanliness, hygiene, and sanitation in Indian cities and towns.

Which corporation signed a Memorandum of Understanding with Smart Power India to promote solar rooftop panels in rural areas? Adani Solar.
🗞️ International
Europe's largest nuclear power plant, which Russia seized during the Russia-Ukraine War

–

Zaporizhzhia (Ukraine).

Which country has broken its neutrality policy since 1815 (Congress of Vienna) in order to assist Ukraine? Switzerland.

not a part of the European Union or NATO.
Headquarters of

–

WHO

–

Geneva, Switzerland.
WTO

–

Geneva, Switzerland.
ILO

–

Geneva, Switzerland.
Red Cross

–

Geneva, Switzerland.
WNO

–

Gland, Switzerland.
FIFA

–

Zürich, Switzerland
International Olympic Committee

–

Lausanne, Switzerland.
Bank for International Settlements

–

Basel, Switzerland.
United Nations Human Rights Council (UNHRC)

–

Geneva, Switzerland.
Headquarters of International Criminal Court (ICC) – The Hague, Netherlands.

to initiate an inquiry into potential war crimes or crimes against humanity in Ukraine
The International Criminal Court (ICC) Rome Statute is based on the

1949 Geneva Conventions

, which specify that individuals can be held accountable for the conduct of a state or its military.

In March 2022, which country implemented national seven-and-a-half hour daily power outages owing to an oil import crisis?

Sri Lanka.

Which international institution approved a mandate to draft '

Global Plastics Treaty'

? United Nations Environment Assembly (UNEA).

To prevent plastic pollution, 175 nations signed a mandate that makes it legally compulsory for signatories to address the whole life cycle of plastics, from manufacture to disposal.
Name the first film produced by Kerala State Film Development Corporation (KSFDC) as part of the government's 'Films Directed by Women' project

–

Nishiddho (Forbidden).

written and directed by Tara Ramanujan.

selected to compete in the 13th Bengaluru International Film Festival (BIFFes).

will be screened in the Indian Cinema Competition category.

In order to keep ahead of the curve in this age of digital transformation, Kerala police officers are now undertaking training in Artificial Intelligence and Data Analytics. Which university is assisting them in their pursuits? Digital University Kerala.

India's first on-campus digital university.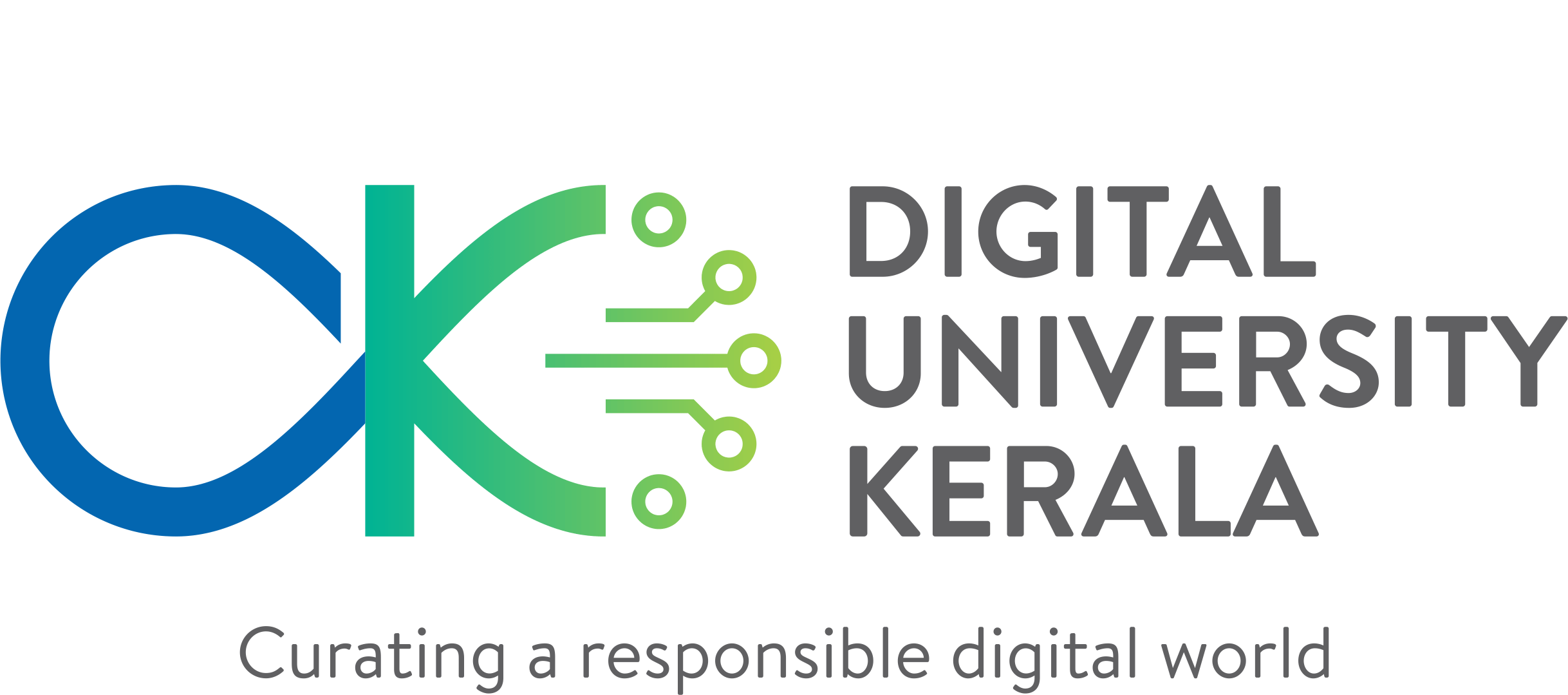 Haritha Keralam Mission has created an application to track solid waste management operations in local governments. Name the app

–

Harithamithram Smart Garbage Management System App.
🗞️ Science & Technology
World's first Airlines to use solar fuel

–

Swiss Airlines.

devised by Synhelion Company.

uses concentrated sunlight to produce carbon-neutral kerosene.

Department of Science and Technology (DST) joined hands with which IT global giant to boost AI readiness? Intel India.

In 2018, researchers from Arizona State University (ASU) and MIT in the United States found a signal from stars forming in the early cosmos using data from the

EDGES radio telescope.

This assertion was recently disproved by

Raman Research Institute

researchers. What indigenously developed equipment did the Indian researchers use to dispute this claim? SARAS 3 radio telescope.

Raman Research Institute (RRI)

–

Founded by

–

C. V. Raman.
Location

–

Bangalore.
autonomous institute under the Department of Science & Technology.
🗞️ Armed Forces
Venue of '

Vayushakti – 2022

,' Air Exercise of Indian Air Force which was later postponed – Bikaner (Rajasthan).

Last edition – 2019.

First started in – 1953.

Asia's largest defence exhibition which was postponed citing logistics problems at the last moment? DefExpo.

Planned location – Gandhinagar (Gujarat) between March 10 and March 14.
About 1,000 defence firms and 55 countries including Russia, Ukraine, US and other EU nations were expected to participate.
🗞️ Sports
Venue of 12th ICC Women's World Cup

–

New Zealand.
Legendary Australian Spinner who passed away due to heart attack in March 2022

–

Shane Warne.
Another renowned Australian cricketer/wicket keeper died on March 4, 2022, at the age of 71

–

Rod Marsh.

Noted film critic and writer who passed away

recently

–

Jaiprakash Chouksey.
Name the former Army chief who died on March 4, 2022. He was a strategist and also served as the governor of Punjab from 2004 to 2010 – General Sunith Francis Rodrigues.
Today in History
March 4
1798

–

The US constitution, the world's oldest written national constitution, went into force.
We hope you found our March 4th & 5th, 2022 Current Affairs post useful. Aspirants for the Kerala PSC and other competitive examinations should keep up to date on current events and static GK articles, which contribute to around 20-30% of questions in any job-oriented exam nowadays.
Thanks for reading...