This post, written in the manner of GK one-liners, presents a concise summary of everyday events on February 21-22, 2022, to aid you in your preparation for the upcoming Kerala PSC, UPSC, SSC, Banking, Railways, and other competitive examinations.
---
Current Affairs
February 21-22, 2022


Important Days & Events
February 21
International Mother Language Day.

Theme – Using technology for multilingual learning: Challenges and opportunities.
New Appointments
New Director of Institute of Economic Growth – Chetan Ghate.
Newly appointed President & CEO of Honda Cars India – Takuya Tsumura.
Director on Central Board of RBI – Sanjay Malhotra (DFS Secretary).
Brand ambassador of Adidas – Manika Batra (Table Tennis).

The first Indian woman to win a Commonwealth Games gold medal in table tennis (2018).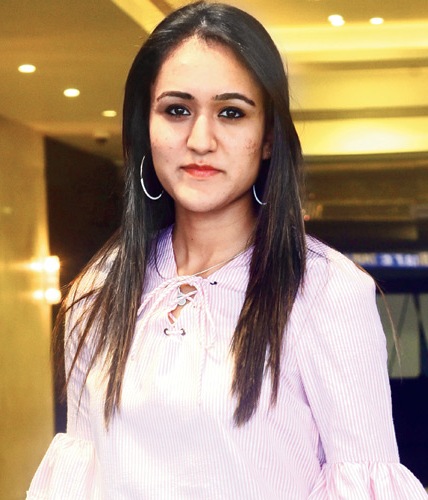 National & International
National
In 2023, which Indian city will hold an International Olympic Committee session? Mumbai.
The first biodiversity park of Himachal Pradesh to contribute to the protection of rare Himalayan plants is located at – Bhulah valley (Mandi).

First State in India to launch Night Navigation mobile application for ferry services

– Assam.

on the Brahmaputra River in Guwahati.

The first IIT campus to be established outside of India will be in – UAE.
According to the

Hurun India Wealth Report 2021

, the number of millionaire families in India has climbed by? 11%.
Which Indian city came out on top in the Hurun India Wealth Report 2021? Mumbai.

Venue of 12th Presidential Fleet Review

– Vishakhapatnam.

occurs once during the tenure of president.
What is the RUSA scheme? Rashtriya Uchchatar Shiksha Abhiyan.

Launched in – 2013.
Under the Ministry of Human Resource Development.
a centrally sponsored scheme (CSS) to provide strategic support to higher education institutions across the country.
Why in news? The Central Government has authorized the extension of the RUSA scheme until 2026 at a cost of Rs 12,929.16 crore.
Name the $115 million initiative that will assist national and state institutions in adopting improved watershed management methods to enable farmers to become more resilient to climate change, promote higher production, and higher earnings – REWARD (Rejuvenating Watersheds for Agricultural Resilience through Innovative Development).
Which are the two states that have entered into an agreement with the Government of India, and a loan has been issued for the REWARD project by the International Bank for Reconstruction and Development (IBRD), an arm of the World Bank? Karnataka & Odisha.

Loan Period – 15 years.
Central Govt – $6 million (INR 45.5 crore).
Govt of Odisha – $49 million (INR 370 crore)
Govt of Karnataka – $60 million (INR 453.5 crore)

What is the new PMFBY initiative, a door-to-door distribution push to deliver crop insurance plans to farmers? Meri Policy Mere Hath.

PMFBY – Pradhan Mantri Fasal Beema Yojana.

Launched in – 2013 January 13.
Aim – to provide a comprehensive risk solution at the lowest uniform premium throughout the nation.
Premium – For unirrigated areas/crops, up to 30% & For irrigated area/crops, up to 25%.
International
Which prominent individual received Pakistan's second-highest accolade, the '

Hilal-e-Pakistan

,' for his efforts to eradicate polio worldwide? Bill Gates (Bill and Melinda Gates Foundation).

Capital – Islamabad.
Currency – Pakistani rupee.
President – Arif Alvi.
Prime Minister – Imran Khan.
First country to use India's UPI platform for the digitalization of cash transactions – Nepal.

Capital – Kathmandu.
Currency – Nepalese rupee.
President – Bidhya Devi Bhandari.
Prime Minister – Sher Bahadur Deuba.

After 9 years of fighting an Islamist insurgency, France announced military departure from which African country? Mali.

Capital – Bamako.
Currency – West African CFA franc
Official language – French.
8th largest country in W. Africa.
Famous for – Salt mines.
Kerala
The third edition of the '

Huddle Global 2022

' was organized by – Kerala Startup Mission (KSUM).

Huddle Global – Asia's largest tech startup conference.
collaborated with Google to launch

Google for Startup Accelerator.

Chair for Google for Startup Accelerator – Paul Ravindran.
Science & Technology
Asia's Biggest Bio-CNG (Compressed Natural Gas) Plant is in – Indore (Madhya Pradesh).

Rs 150 crore project.

capable of producing 19,000 kg of Bio-CNG.

garbage-free cities under the Swachh Bharat Mission Urban 2.0.

First Biosafety Level-3 mobile laboratory in India is located at – Nashik (Maharashtra).

Designed and built by ICMR.
in collaboration with Klenzaids, a Mumbai-based pharma company.
Under

Ministry of Health and Family Welfare & Pradhan Mantri Ayushman Bharat Health Infrastructure Mission.

Aim – to investigate newly emerging and re-emerging viral infections that are highly infectious and of lethal potential to human beings.

The new subsidiary of Indian hydropower producer NHPC Ltd – NHPC Renewable Energy Ltd.
First ever quadruple Asteroid system in our solar system was discovered by the astronomers of – Thailand.
Which Indian telecom provider has joined South East Asia–Middle East–Western Europe 6 (SEA-ME-WE-6) undersea cable consortium in order to increase the capacity of its high-speed global network? Bharti Airtel Ltd.

SEA-ME-WE 6 – a proposed 19,200 km network of optical fiber undersea communications cables to provide communications between Southeast Asia, the Middle East, and Western Europe.

the bandwidth of 120 Tbps.
From

Singapore to France.

scheduled to be completed in 2025.
Awards & Recognitions
India's Most Trusted Public Sector Company award by ASSOCHAM was given to – Coal India Limited.

Maharatna company.
Headquarters – Kolkata.
CEO – Pramod Agarwal.
ASSOCHAM – Associated Chambers of Commerce and Industry of India.
Sports
Re-elected Chair & Vice-Chair of IOC Athletes' Commission – Emma Terho (Hockey, Finland) & Seung Min Ryu (Tennis, Republic of Korea).

Second Vice-Chair – Sarah Walker (Cycling, New Zealand).

First Woman to win Mixed-Gender Pro Golf Tournament – Hannah Green (Australia).
Youngest player to beat World No.1 chess champion Magnus Carlsen – Rameshbabu Praggnanandhaa (India).
Obituaries
Name the social worker and Padma Shri recipient of 2022 who died lately and was strongly linked with Vinoba Bhave's Boodhan Movement in Assam – Shakuntala Choudhary.
---
We hope you found our post on Current Affairs for February 21st and 22nd, 2022, informative. Aspirants for the Kerala PSC and other competitive exams should stay current on current events and static GK articles, which account for around 20-30% of questions in any test nowadays.
Thanks for reading...